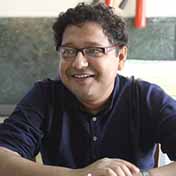 IM Arghyadip Das
Rate: $50 per hour
Language: English
RATING: 2453
Former Commonwealth Bronze Medalist, Former Indian Blitz Champion, Former Winner of Hastings Open, Leiden Open, Martigny Open.
Important Performances as a Trainer/Second
1. Worked as a second of IM Nisha Mohota from 2002 to 2005 and she became National Women Champion in 2005.
2. Worked as a Trainer of IM Prasanna Rao from 2010-2011. He represented India in World U-16 in 2010.
3. Worked as a Second with GM SS Ganguly for the last 10 years and accompanied him Tata Steel Masters 2012.
4. Worked as a Second/ Practice Partner of IM Padmini Rout from 2016 and she became Indian National Women Champion in 2017, 2018.
5. Coach of Sinthia Sarkar. She won Commonwealth Bronze in U-9 in 2016 and secured 3rd. in National U-11 in 2018.
6. Coach of Ghosh Samriddhaa. She won the Indian National U-17 Girls section in 2019.